Thursday, November the 17th, 2005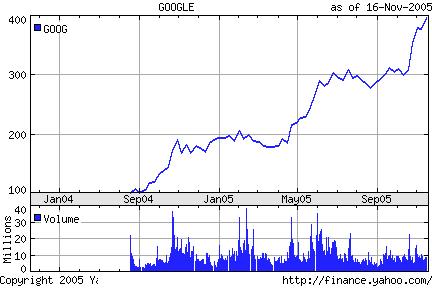 I don't know anything about financial markets, but if I'm reading this graph correctly, if I'd put the entire car account into google stock (or shares or whatever it's called) this time last year, I'd have more than enough money for the car now. And left over change for so many other goodies.
It can't possibly be that simple.