Sunday, January the 11th, 2004
Spent some time in the evening working on the backend for our friend http://umich.edu/~hnarayan
All was well until I checked it on Internet Explorer. For some reason it wants to render arbitrary lines which just mess things up.
How it should look, as rendered in galeon.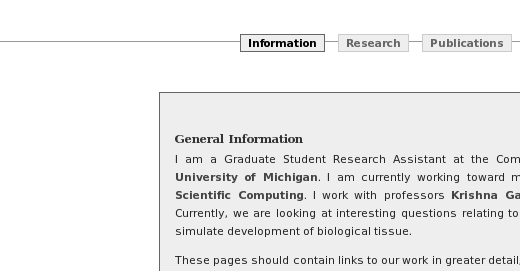 How it looks on IE.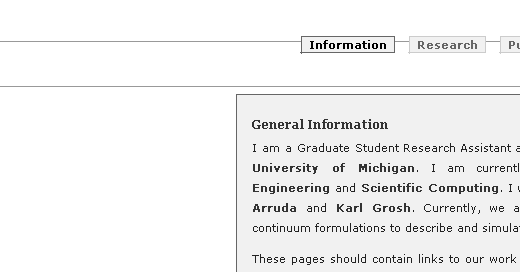 If people with different versions of IE confirm this I will be a happier man. Now I need some sleep.