Tuesday, July the 6th, 2004
After thinking about it for many years, and talking about doing it for quite some time, I finally pierced my (left) ear.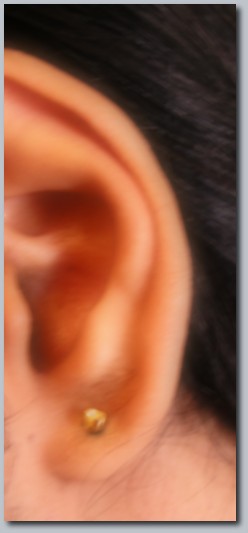 Picture courtesy: Mom.
Now all I have to do is wait for about a week to replace the default thing they give me with the platinum dot thingy I've always wanted.
(Yes Anantha I know this post breaks HTML validation.)