Thursday, December the 29th, 2005
Clearly, the geniuses behind this piece of facial recognition software aren't all that geniusey. The deal is you submit a picture, and it figures out which celebrity it most closely resembles.
So I did,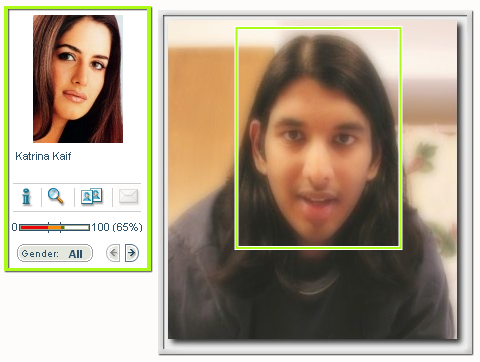 and apparently, I look like a Katrina Kaif. (Now just who is this person? How the fuck should I know? Just google her.)
But it's OK, because the software is only in beta.