Sunday, July the 4th, 2004
And these are my new glasses. Going with the whole I need everything changed thing, I figured I'd drop the thin metal and go in for a crystal-blue-black shell frame. Sure it looks plain black in the picture, but that's not the case.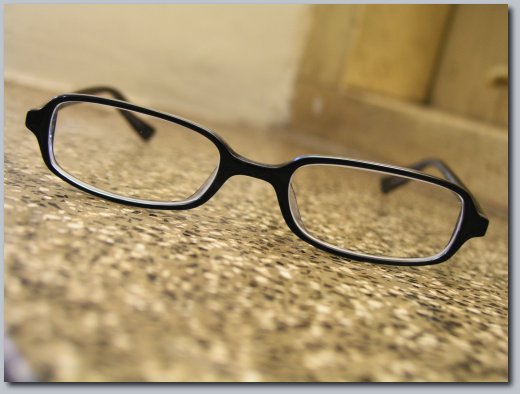 Eitherway, she hates it I suppose. I hear things like "take them off, I need to see your eyes", but I figure that's woman speak for "they suck, don't you realize how hideous you look?".
Ah well.