Tuesday, October the 14th, 2008
Remember my shiny Apple computer? It's still pretty sweet, but after two-and-a-half years or so of abuse, it's just not as shiny anymore. And I think that's as good a reason as any other to justify an upgrade, don't you?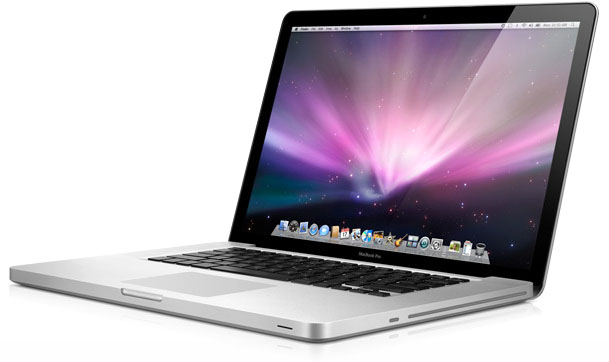 I've just ordered myself one of these, and some tech specs follow for the geeks in the audience.
Apple Macbook Pro (15.4-inch)
2.8GHz Intel Core 2 Duo
4GB 1066MHz DDR3 SDRAM – 2x2GB
320GB Serial ATA @ 7200 rpm
NVIDIA GeForce 9600M GT graphics processor with 512MB of GDDR3 memory
SuperDrive 8x (DVD±R DL/DVD±RW/CD-RW)