Thursday, March the 9th, 2006
There is one thing that's bothered me ever since I came to this country, but I decided it's best to shut up about it. After something I saw on TV yesterday, I realised how much it irked me, and I can't keep quiet anymore. Before I begin, standard disclaimers apply. If you feel your pretty little feathers are going to be ruffled by reading this post, don't. Stroll down over to the beach or something.
After a long time, I actually watched some TV last evening. I happened to catch the finale of one of the funnest reality shows around, and also got to see the season premier of another—featuring black/white people disguised as white/black people and experiencing life on the other side. While this premise is all nice and dandy, and it makes for good TV, there is something I don't understand. Why do black people seem to define their identity around being black? Why is everything that happens to them (or doesn't) have to do with their colour? Why is there so much hurt and repressed anger against a society that's scheming to "put them down"? Why does every facet—from music to clothes to vernacular to mannerism to…—revolve around being black?
I understand that there were evil things done to your ancestors by the ancestors of another dominating culture. I understand that your great-great-grand-pappy was probably hauled on a boat from the dark continent and forced to work for pittance while having his rights trampled on by the dominating race. While I get why you're angry, what I don't see is why it's so intense, and so pervasive.
Compare a generic black suburban family here,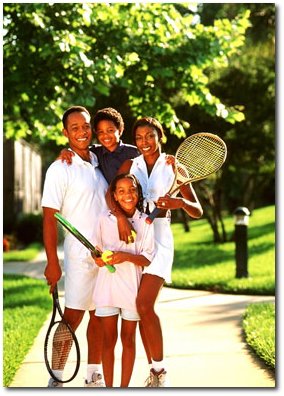 with one in, let's say, Uganda (it doesn't really matter where).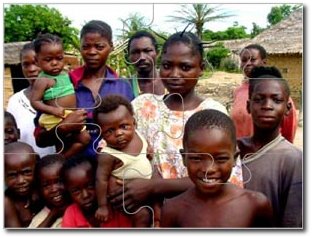 Are you—you latte-sipping, SUV-driving, fubu- and bling-wearing denizen—seriously telling me your current generation doesn't have it orders of magnitude better-off than that woman who has to walk 10 Km to fetch drinking water for her family? Even if it's true that you're not treated fairly and with a bias to this day?
Why so much resentment?
I am not excusing the actions of the ancestors of the white man. I am just wondering how you could possibly not realise how much worse it could have been. I am not taking sides because this is in no way my fight; I didn't oppress you nor was I oppressed like you. I am just a curious fly on the wall.
In closing, I'd like to point out that this is just one man's uninformed opinion. Opining accurately after carefully researching all the facts is just not how this journal operates. But you knew that already.