Wednesday, July the 9th, 2008
you wouldn't dress like that.
I've been wanting to pen this for a while now, but I've been too busy… having fun!
I arrived here expecting things to be cold. And by that, I don't mean the temperature outside (that I can handle, given my training over these past years)—I expected the people to be very cold. I thought I was going to be isolated and end up lonely and miserable. Truth be told, I almost wanted things to be that way, so that it would hasten my move to England.
But alas, it wasn't to be.
I really like this place and it's people. Everybody is warm and helpful, and they make it a point to drag you into whatever shenanigans they're aiming to pull. Consequently, I too have begun leaving work early, and most of my evenings and all of my weekends have been packed with fun activities. In fact, I probably didn't go to sleep at all last weekend, choosing instead to attend one party late Saturday, which sort of lasted until late Sunday… around which time the next one began!
There are definitely some perks to the sun not setting.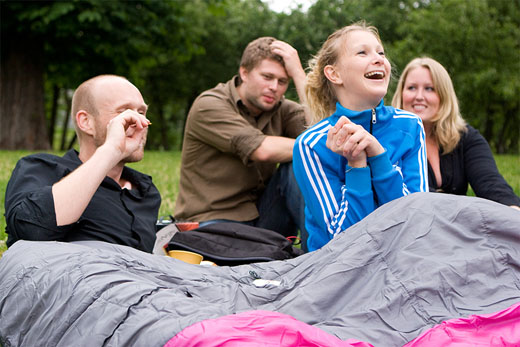 (Not getting yelled at by the cops for disorderly conduct at 4 a.m. is not one of them.)
I need to get going now. I'm joining a group of people for the awesome does of fun that is frisbee golf; an ingenious sport that replaces the dullness of golf with the hilarity of athletically-challenged science dorks trying to throw things over long distances!